Marketplace 100ing.
Links: visit site
I am designer of this project for 4 years.
We grew up from a single page website with a list of goods to a marketplace, where partners can place their goods and services, as well as leave orders for the purchase of certain goods.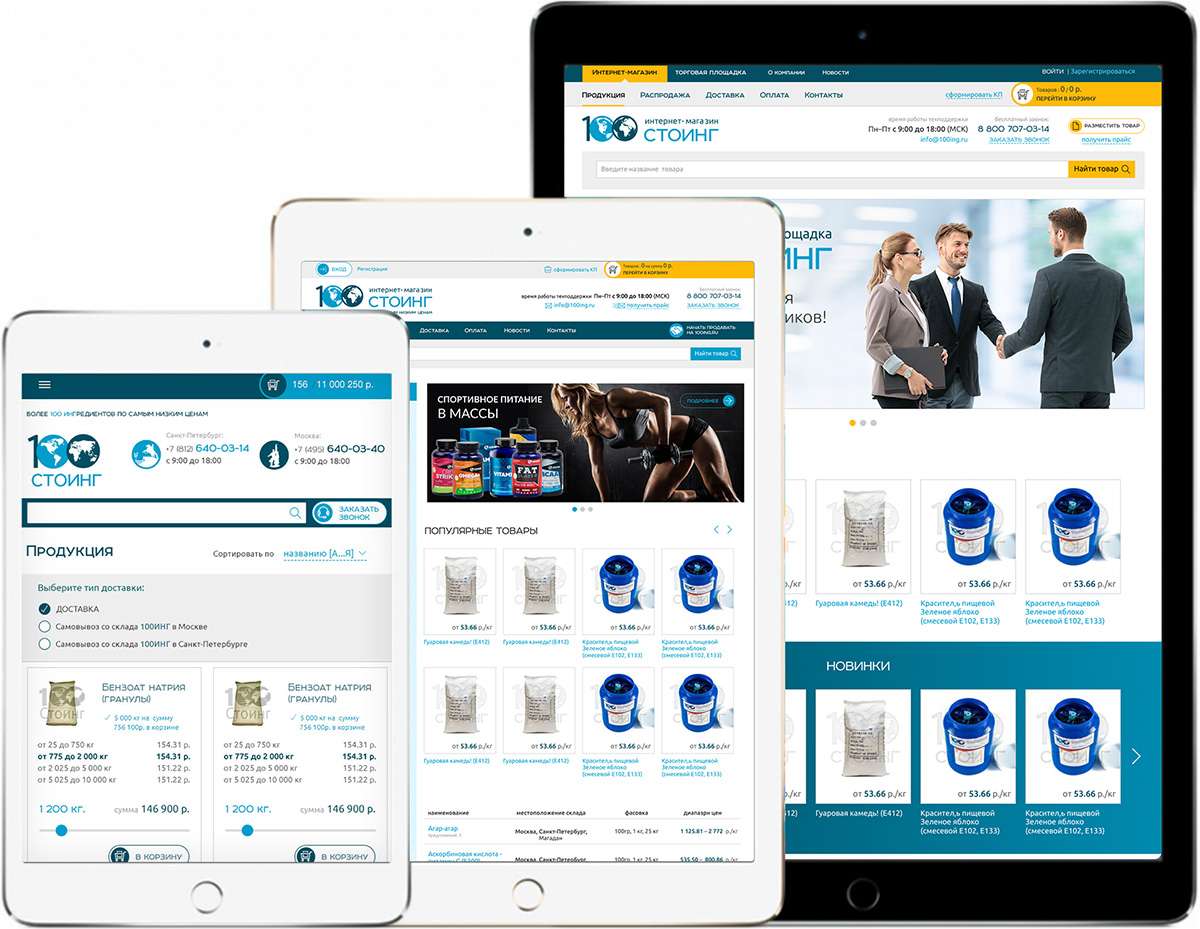 From the very beginning, the design of the site was very minimalistic. Because it was for "serious uncle", which unnecessary decoration is not necessary. With whom one should only talk "on business".
Later, the interface became more complicated, because the site functionality also expanded. I decided to use Figma for this project. I have a PC with Windows at work. The Sketch is not available.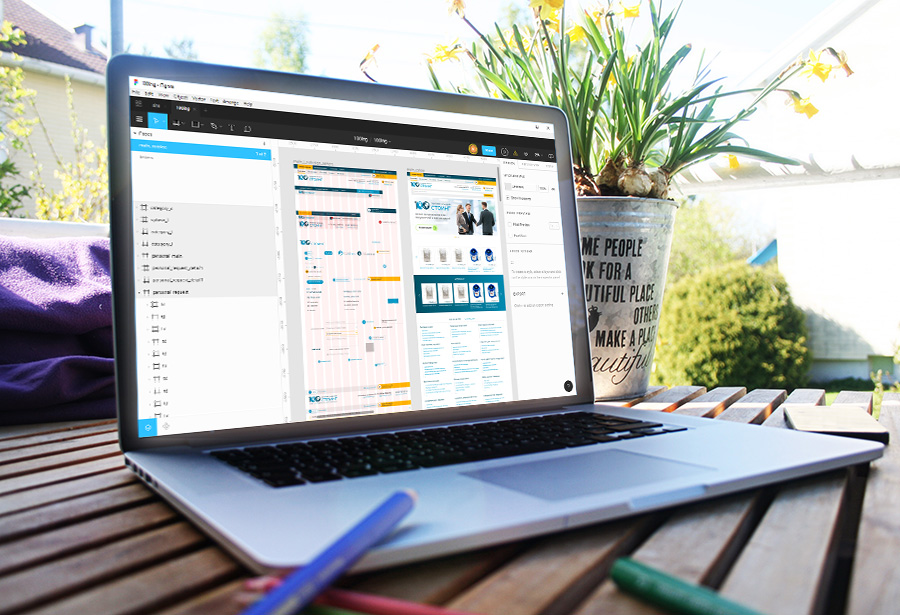 In general, now the design is also minimalistic and easy to understand.

In this project, I also partly engage in corporate style.
Stands and handouts for exhibition "Ingredients Russia"