Natural Food dyes
Links: visit site, view all pages design
Task
Create a website design for natural food dyes. Show naturalness and environmental friendliness used components.
Decision
We made the home Home page like a landing page.
The competitive advantages of the company is on the first screen to capture the user's attention from the first seconds.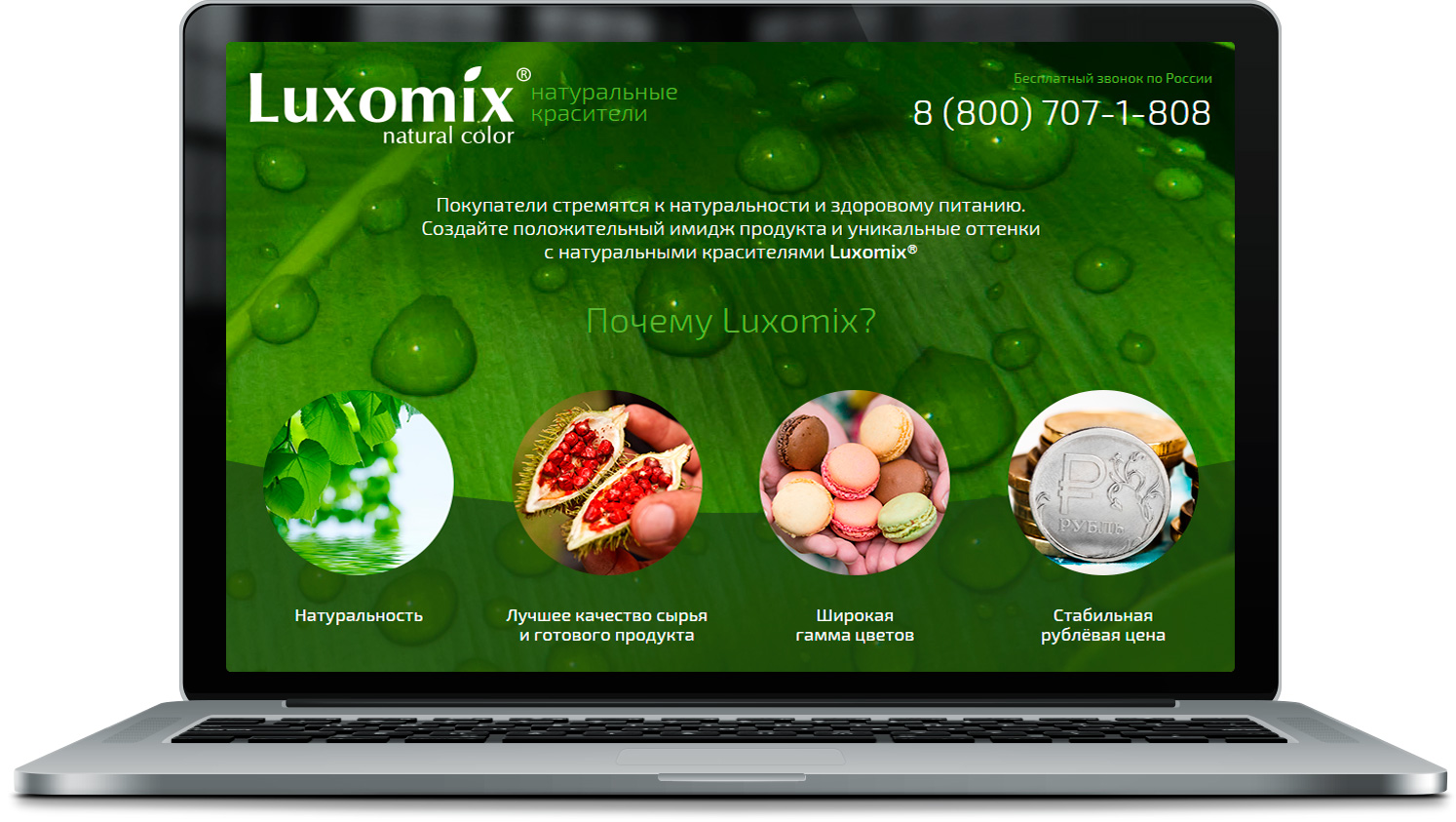 We presented all palette of available food dyes on the home page with the possibility of moving to the appropriate section.
The page of the dye clearly illustrates all the necessary characteristics and spheres of using of the dye.
Everywhere on the site there are buttons for a more in-depth consultation with the technologist.
Mockup