Mini-hotels chain in St. Petersburg.
Task
Make the website more attractive and easy-to-use. Provide information about hotels profitable ( rooms, services, promotions, booking, etc.).
Solutions
I wanted to use sketches with the architecture of St. Petersburg for the website so that visitors would like to visit our glorious city. But the client wanted to save the style of the previous website. So I saved the old colour scheme, and on the background, I added a texture with the attributes of the trip to create the mood of the trip.
A set of icons was created for the description of services and hotel rooms.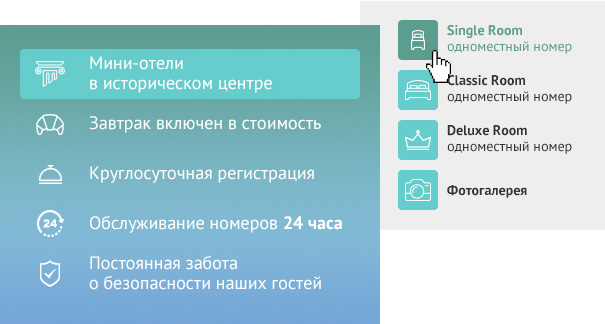 In general, the information posted on the website (at the time of the redesign) became more structured and more attractive.
Mockup