The emblem of the adventure race.
I created it for a friend. In 2014 he organized cycling rogaine for the first time.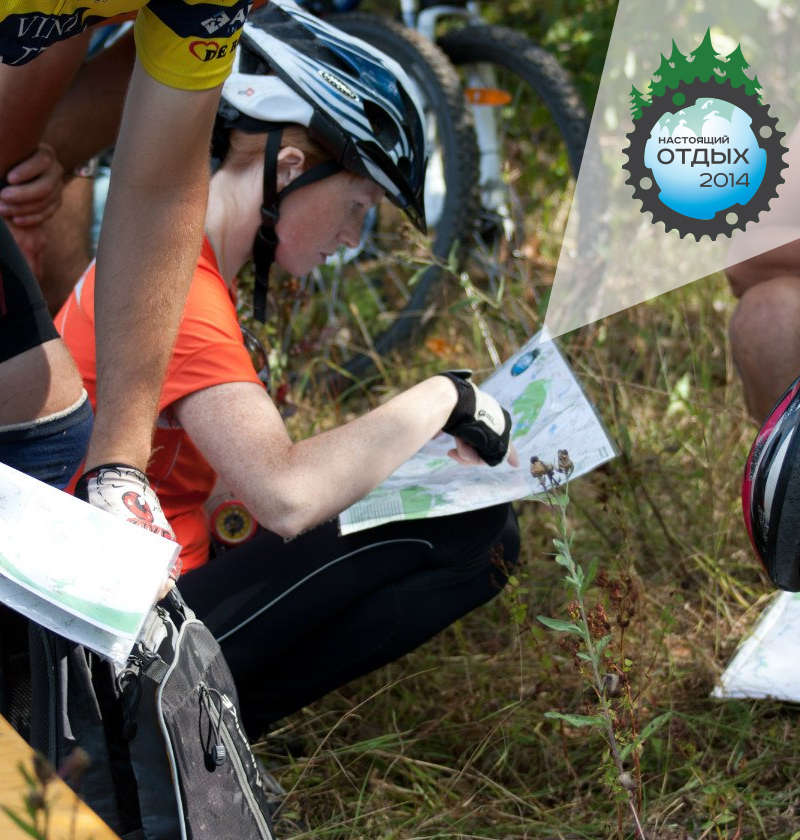 Also, the race has an autumn version of the emblem, in winter and in the spring it was never spent. But who knows, there may still be a chance to draw.
And in 2017 I took part in the category "running and walking" and won the second place in the standings.