Sport nutrition PRIME KRAFT
Links: visit site, view all pages design
Start
Prime Kraft Company started developing a new brand of sports nutrition in September 2015.
For me, this project began with the creation of a logo and the landing page mockup.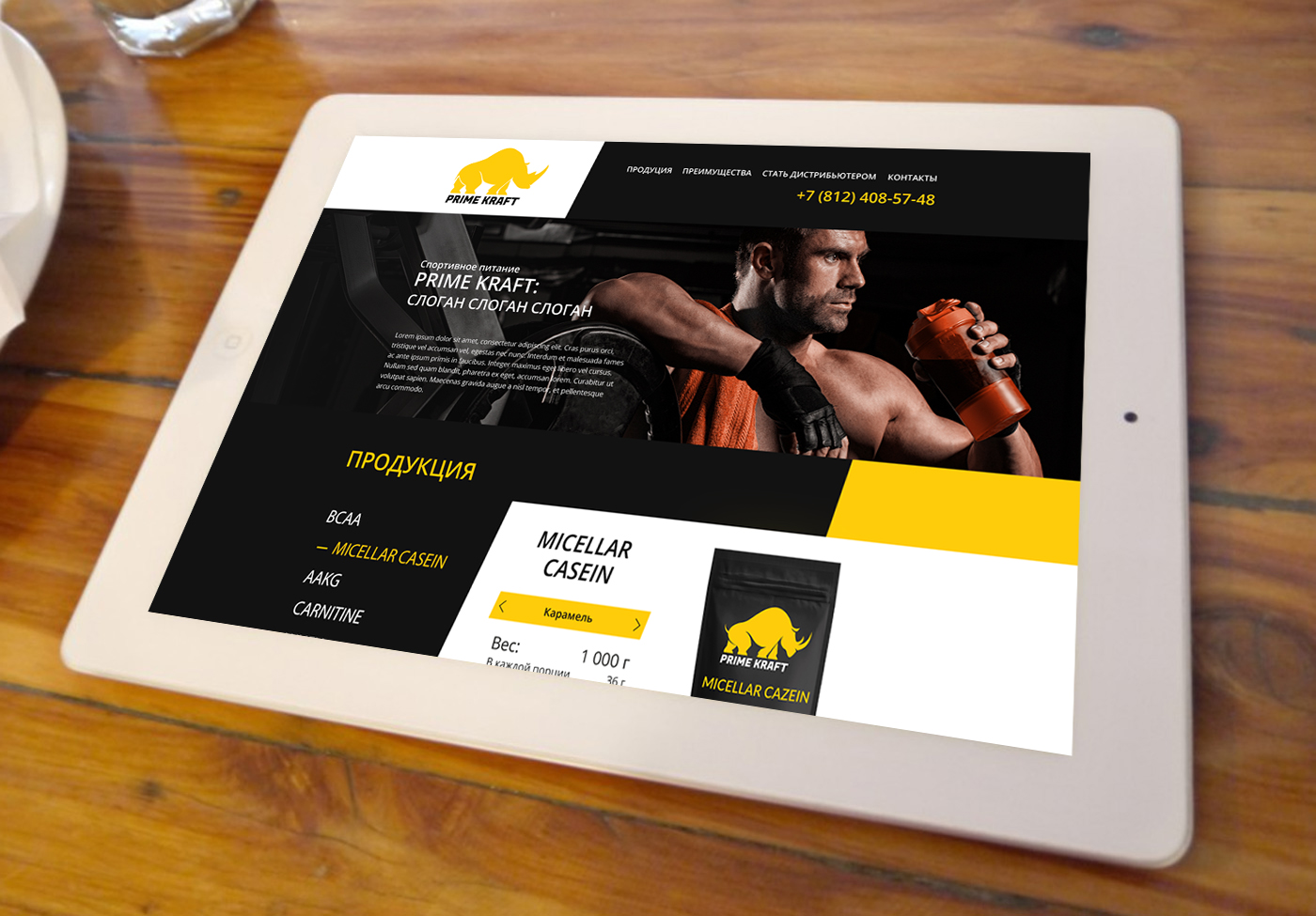 Continuation
Other designers were joined to this project. The logo was slightly changed, packaging products was developed, but I worked only with the website and the design of social networks.
Mockup
I also worked on the design of the exhibition stand and printed brochures.
It's always interesting how your design will look printed. I was not at the exhibition. When photo album was posted, I greedily looked at each photo. "Where is my booth ?! Not bad. This is the most decent photo, with a picturesque man as a bonus."
The site was changing, at first it was a business card site, then an online store.
Online store mockup
Now
Now the site is in a new design, which I have not developed. A sale of the nutrition is in large оnline stores. An active promotion of the brand is in social networks.
P.S. I have never tried this food, I prefer organic food.
Links: visit site, view all pages design